Integrating Two Mechanisms
Calibre 9ST1 is complex in its engineering and design but is based on the simple insight that the integration of a constant-force mechanism and a tourbillon as one unit on a single axis deliver practical benefits.
Because there are no wheels or other components between the two mechanisms, there is no loss or change in the torque transmitted from the constant-force mechanism to the balance wheel. This leads to an increased duration of 50 hours for the constant-force mechanism and a more stable amplitude of the balance. Together, these characteristics deliver the very stable accuracy of the movement. In addition, and crucially for Grand Seiko, the volume of the movement is reduced, ensuring comfort and werability.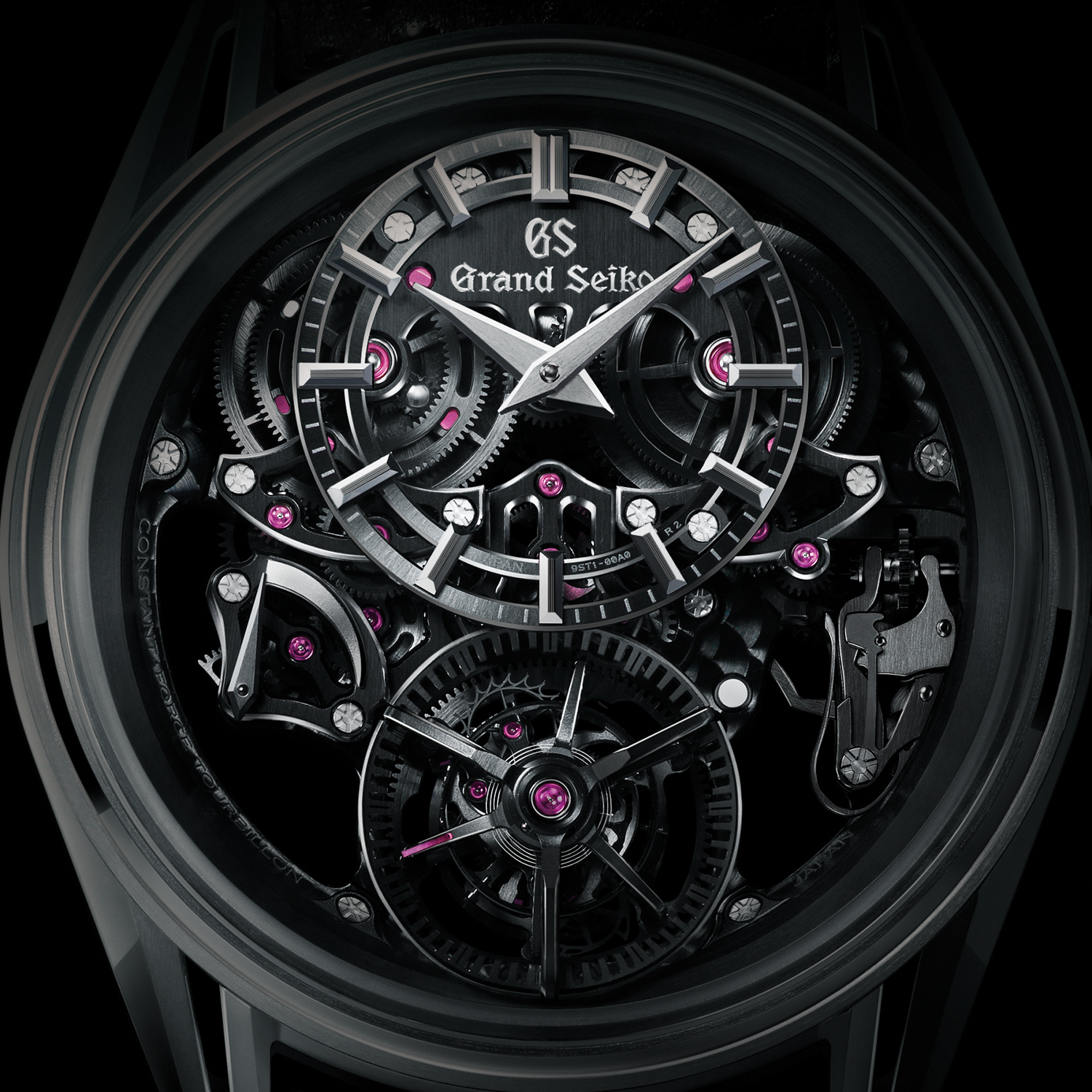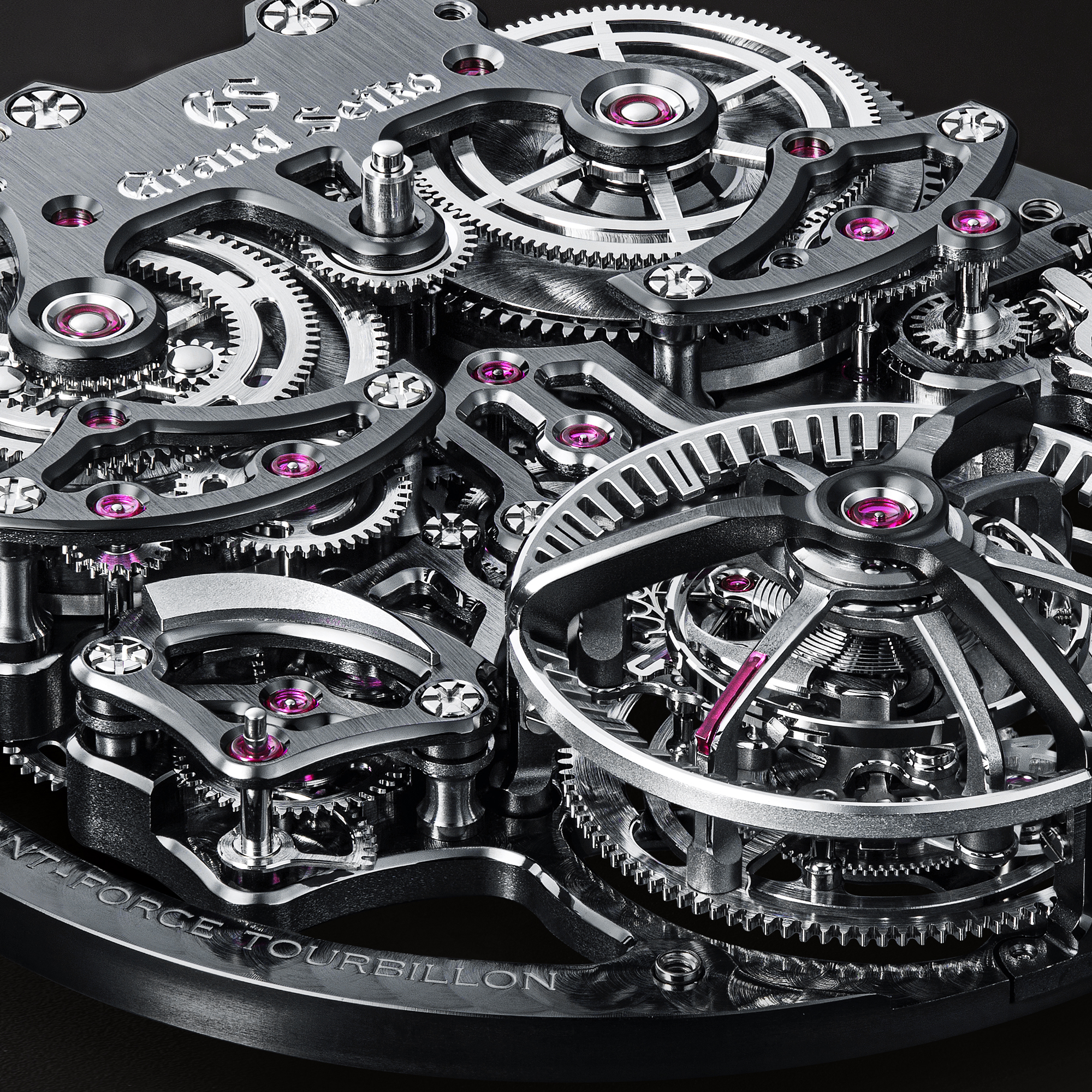 Innovation, Precision, Beauty and Sound
The integration of the two mechanisms creates a dazzling visual effect. The inner tourbillon carriage rotates smoothly as the balance steadily vibrates at eight beats per second and the outer constant-force carriage follows its rotation at exact one-second intervals.
While this remarkable watch is in every way a new departure for Grand Seiko's watchmaking, the practicality for which Grand Seiko is renowned is still fully realized in every detail. The constant-force carriage has a ruby on one of its arms, which acts as a small seconds hand.
The sounds of the escapement and of the once-per-second impulse of the constant-force mechanism harmonize with this regular visual rhythm to create, for both the eye and the ear, a deeply satisfying and re-assuring heartbeat. There is a powerful yet gentle charm to the sound that is set to a 16th note or semi-quaver which is made possible by 9ST1 being the movement with the highest frequency* ever to incorporate a constant-force mechanism.
*As of February 2022, based on Grand Seiko's research.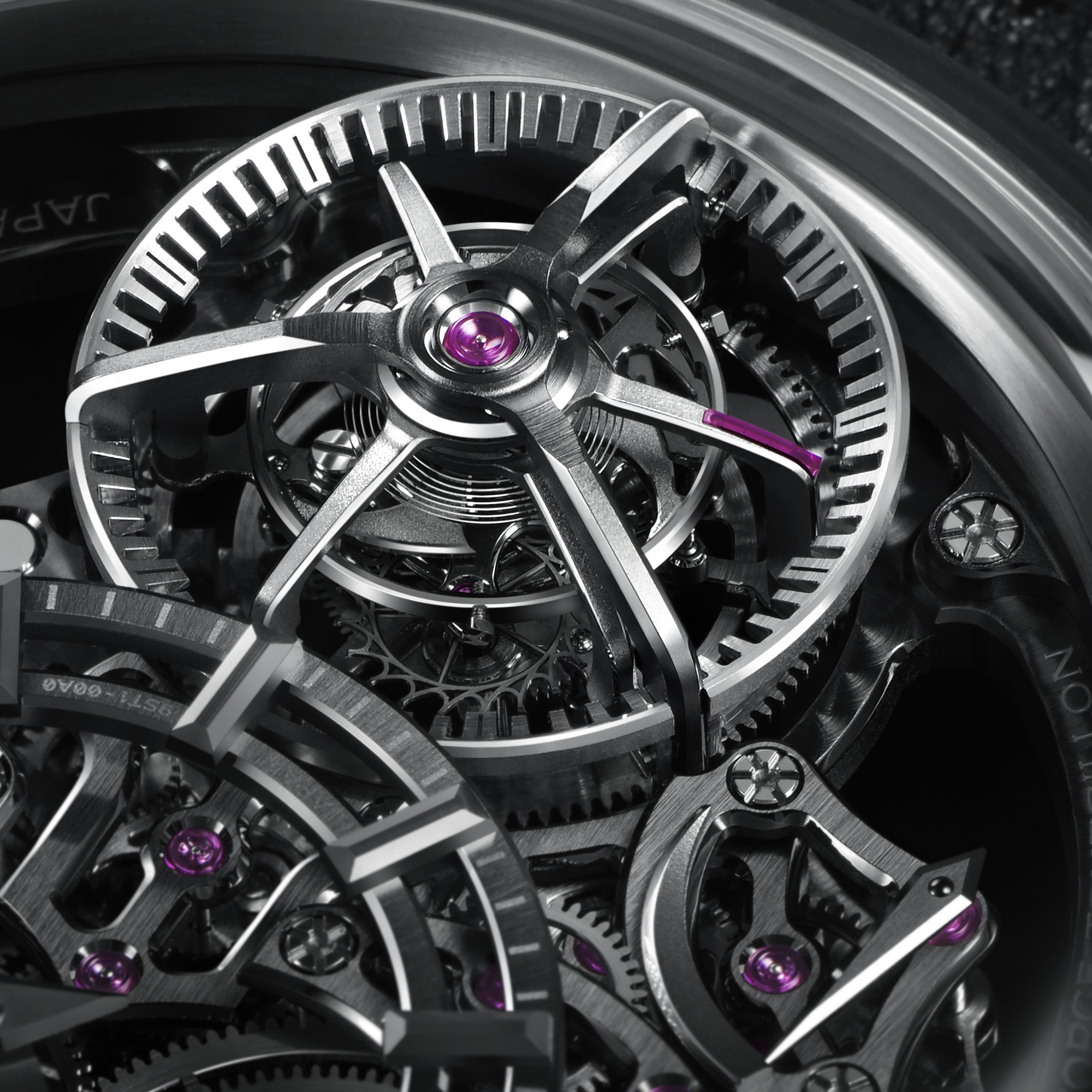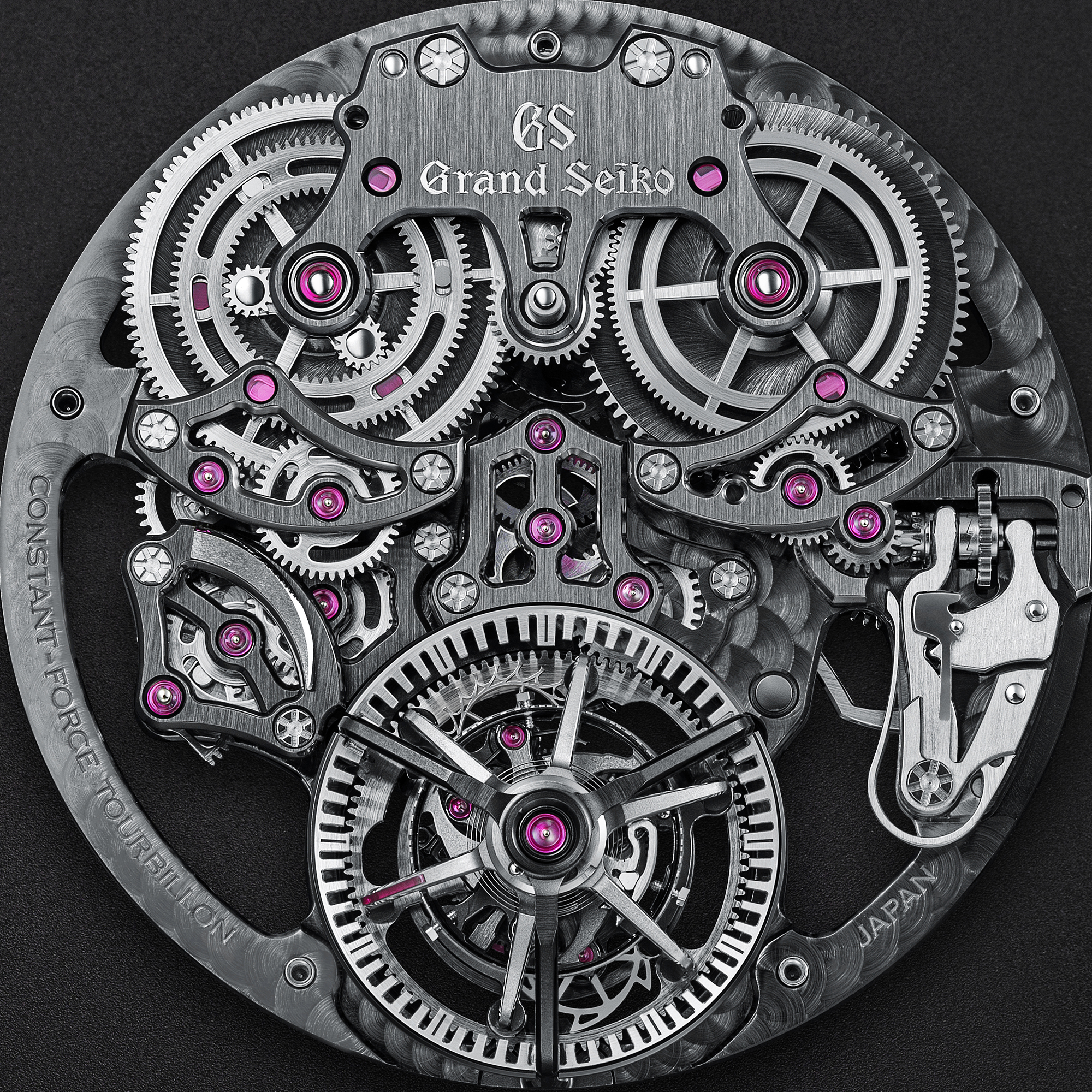 Two Materials in Perfect Harmony
Thanks to the integration of the two key mechanisms, Calibre 9ST1 has room to breathe within the case and there is sufficient space for light to penetrate, through both the front and back of the case, revealing the beauty of the hand finishing.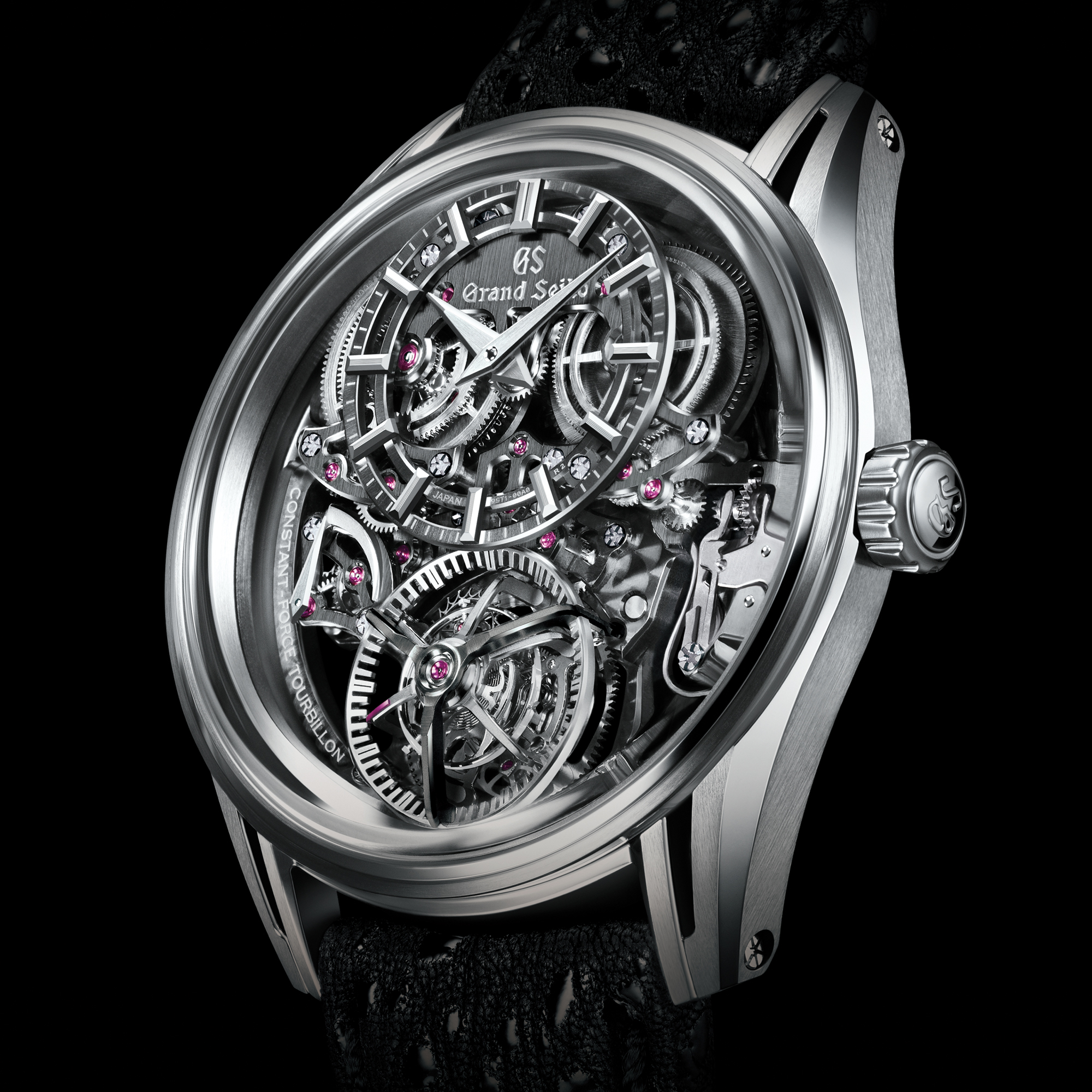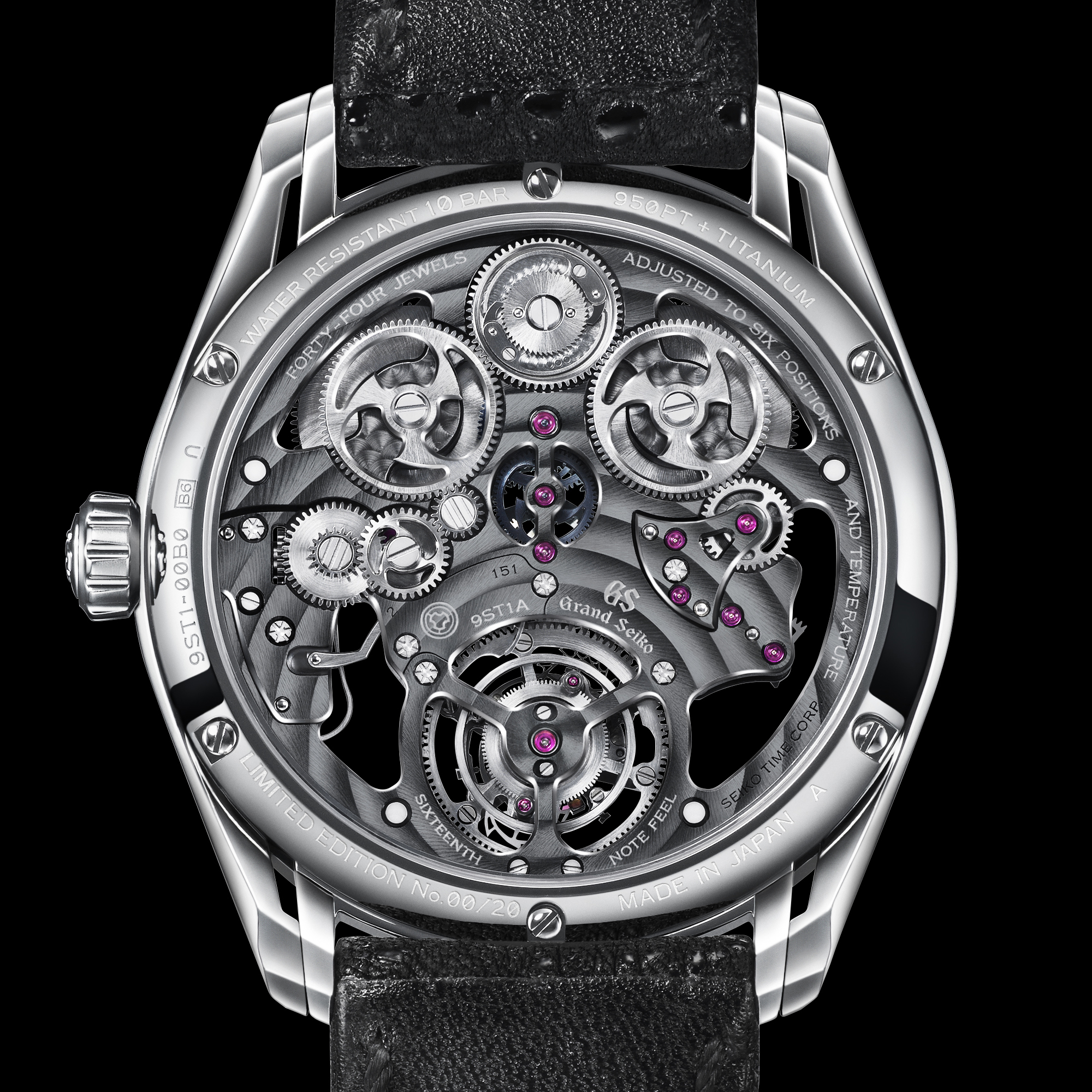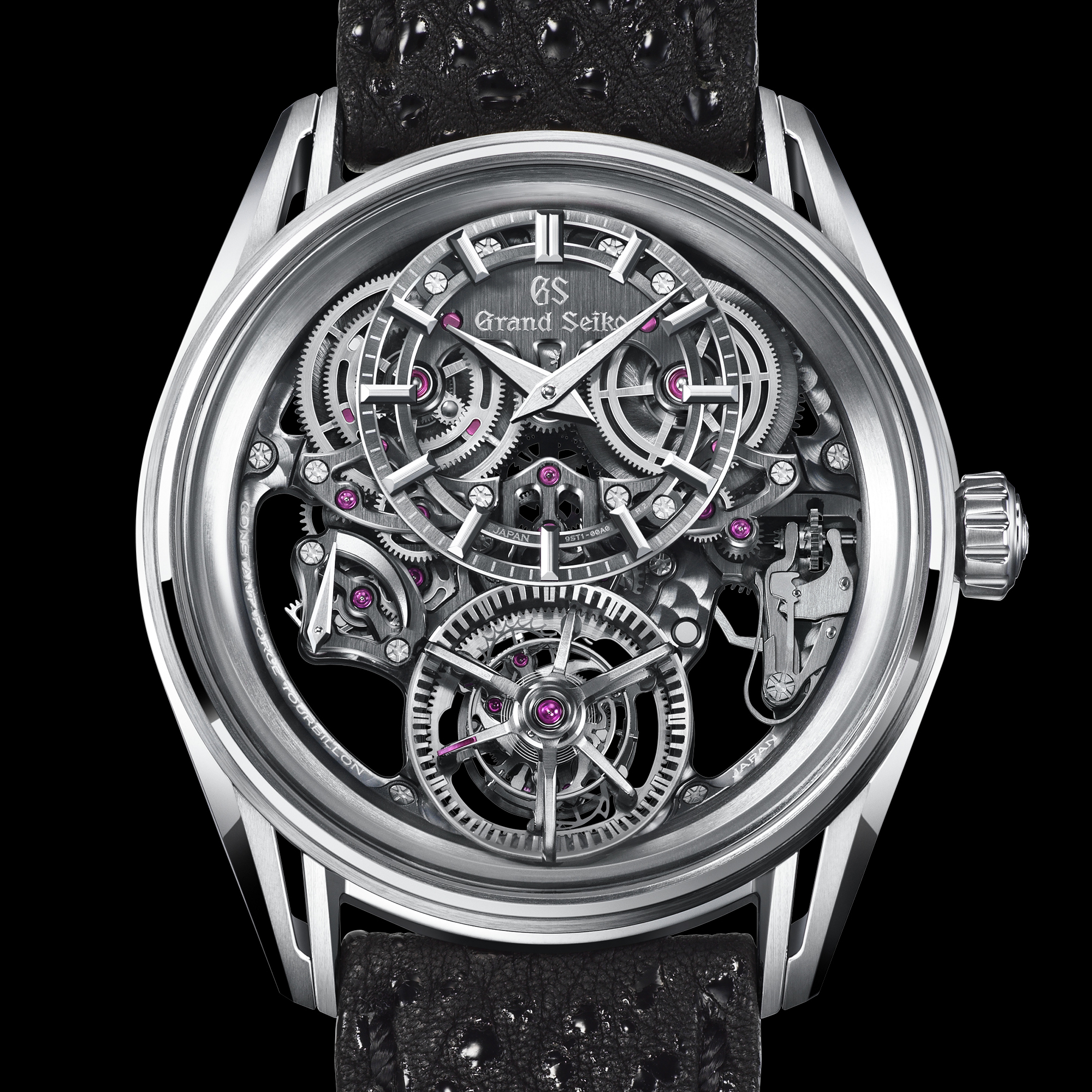 Each major component is painstakingly finished by hand using a variety of techniques to endow the overall movement with the quiet yet enduring sparkle that is the hallmark of Grand Seiko.
The case is of this timepiece is constructed from both Platinum 950 and Brilliant Hard Titanium to achieve a long-lasting beauty.
---
SPECIFICATIONS
SLGT003
Case: Platinum 950 and Brilliant Hard Titanium
Case Size: Diameter: 43.8mm, Thickness: 12.9mm
Movement: Constant-force Tourbillon (manual winding)  9ST1
Availability: Available through our Grand Seiko Boutique.