'The Nature of Time' theme features prominently in Grand Seiko watch designs – a Japanese spirituality where each moment is a unique expression unveiled through light and shadow. The watchmakers' pride in their surroundings is represented from engineering watch movements which emulate the smooth motion of time passing, to creating dials reflecting the beauty of Japanese nature.
The SBGX347 is inspired by pure white moonlight while the SBGX349 takes inspiration from the inky darkness of the night sky.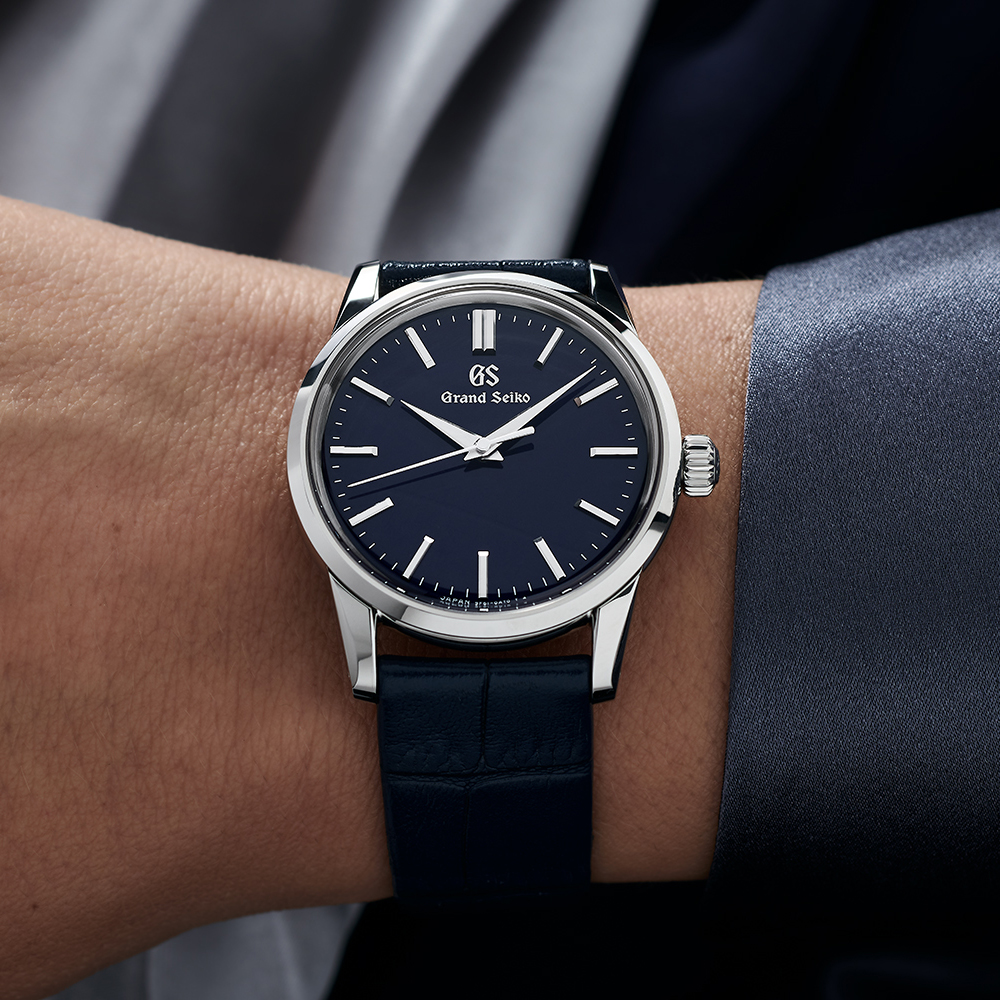 Grand Seiko 'Night Sky'- SBGX349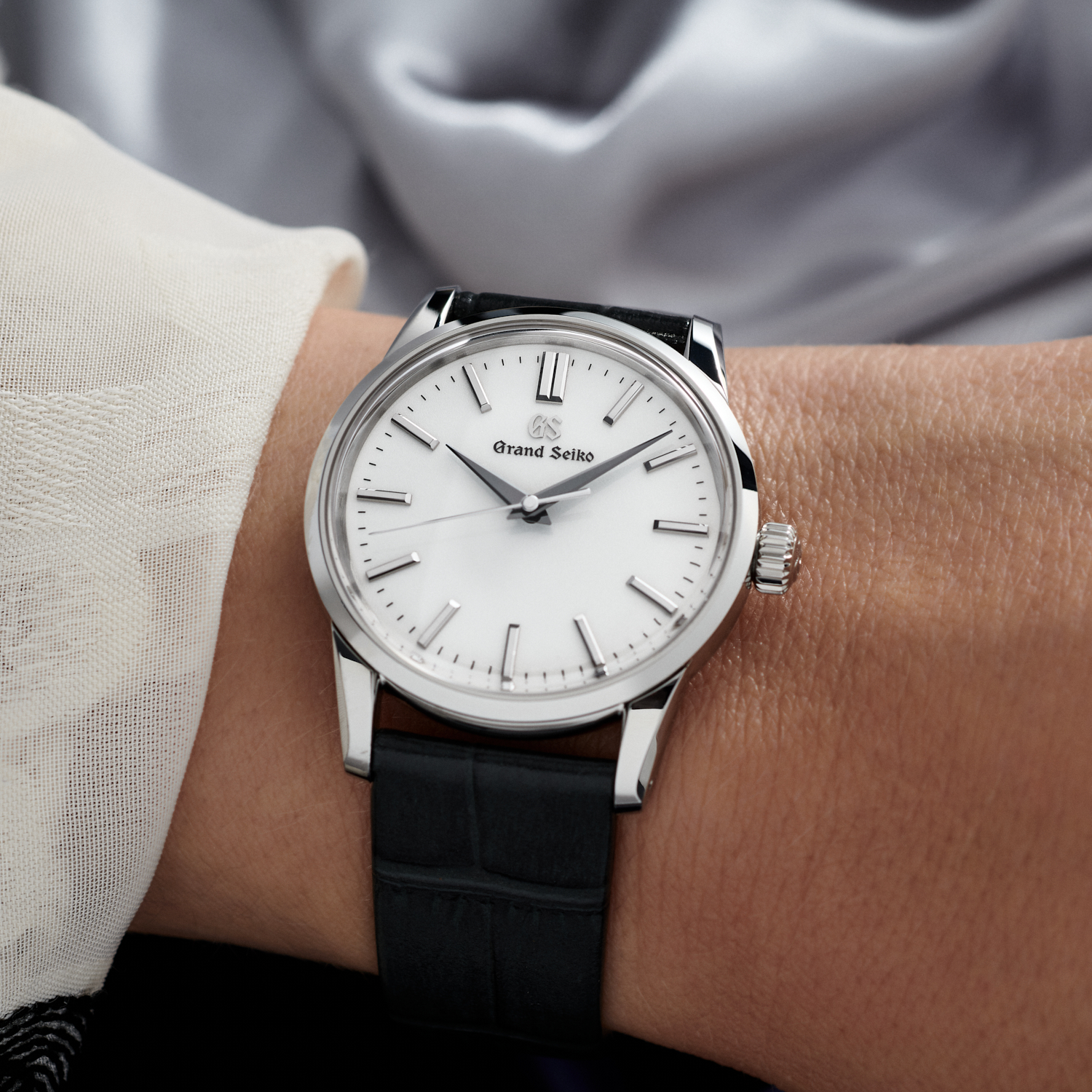 Grand Seiko 'Moonlight'- SBGX347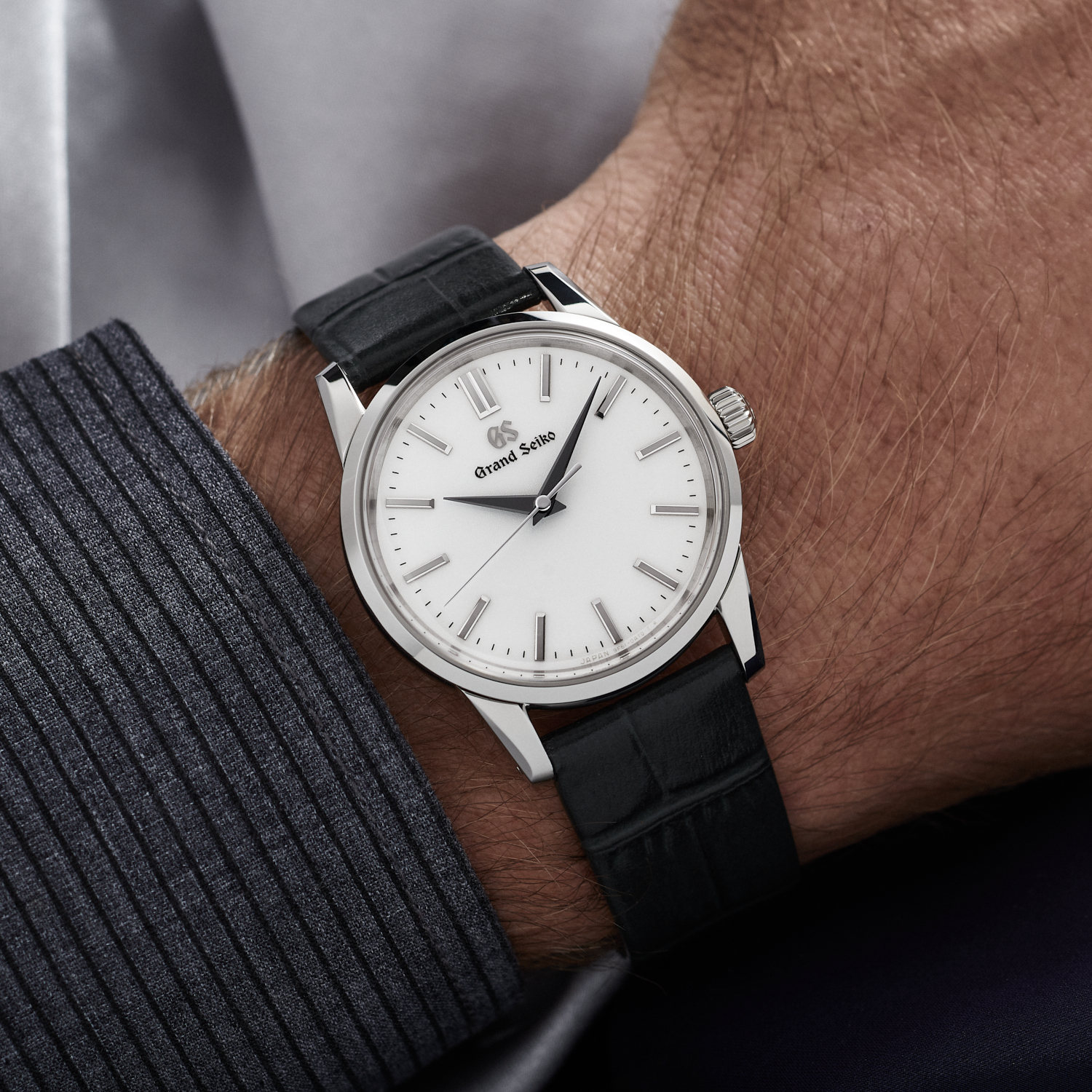 Grand Seiko 'Moonlight'- SBGX347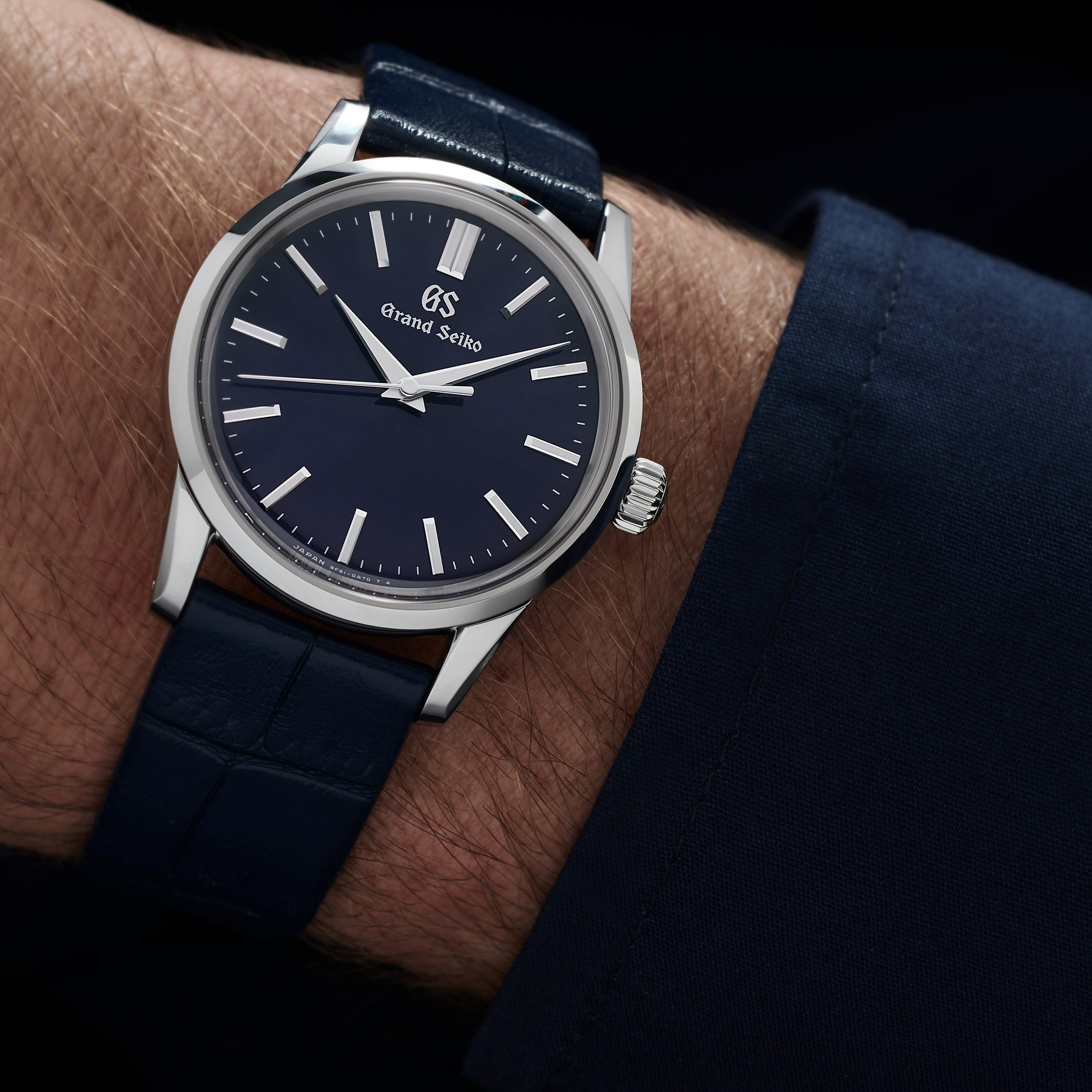 Grand Seiko 'Night Sky'- SBGX349
Both timepieces feature a clean dial and 34mm case with a slim profile, a narrow bezel and a box-shaped crystal that allow for maximum legibility. The hour and minute hands are diamond cut so as to reflect even the palest light and to stand out clearly from the dial.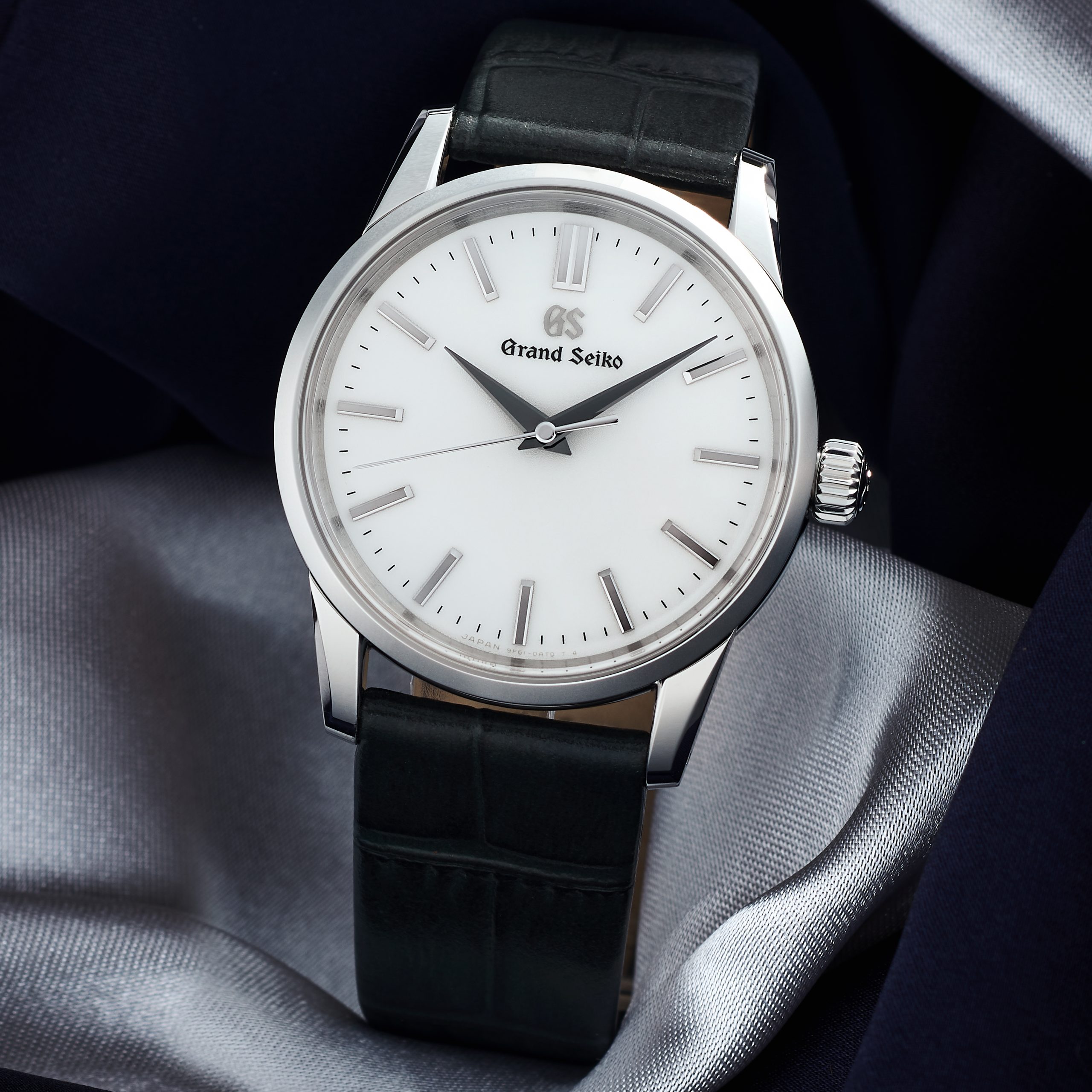 Grand Seiko 'Moonlight'- SBGX347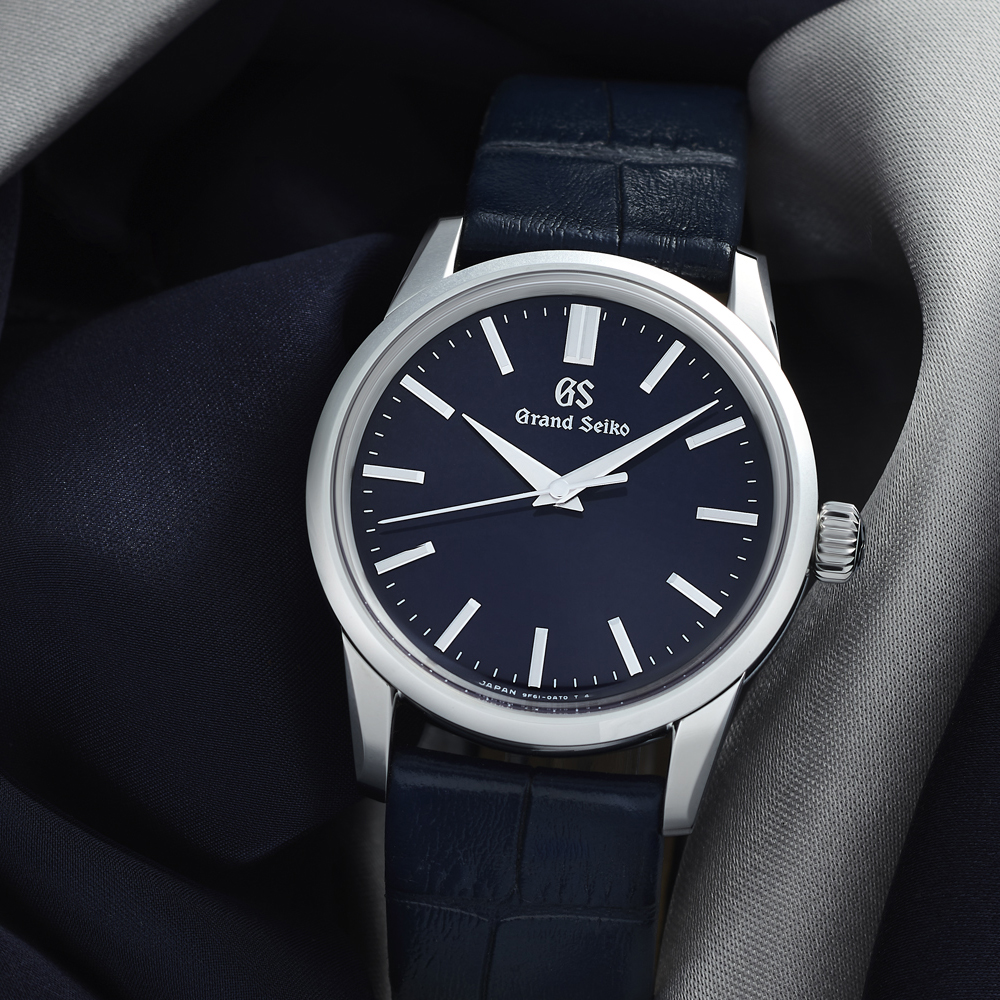 Grand Seiko 'Night Sky'- SBGX349
Powered by Calibre 9F61
Calibre 9F redefines the quartz watch, delivering higher performance and greater durability made possible by innovations in every aspect of the movement.
The Instant Date Change Mechanism changes the date display in the blink of an eye.
Wide hands are powered by the Twin Pulse Control Motor producing torque comparable to that of a mechanical movement.
The Super Sealed Cabin improves the retention of lubricating oils.
The Backlash Auto-Adjust Mechanism reduces the shuddering of the second hand.
Quartz crystals are selected, aged and individually regulated for greater precision.
Temperature is monitored 540 times p/day ensuring the IC adjusts its performance to changes in temperature.
The Three-Axis Independent Structure ensures a smooth hand rotation.
The Regulation Switch ensures even greater precision control.
While the majority of the world's quartz movements are products of automatic assembly, Grand Seiko's 9F quartz movement, with its variety of complex functions, is assembled entirely by hand.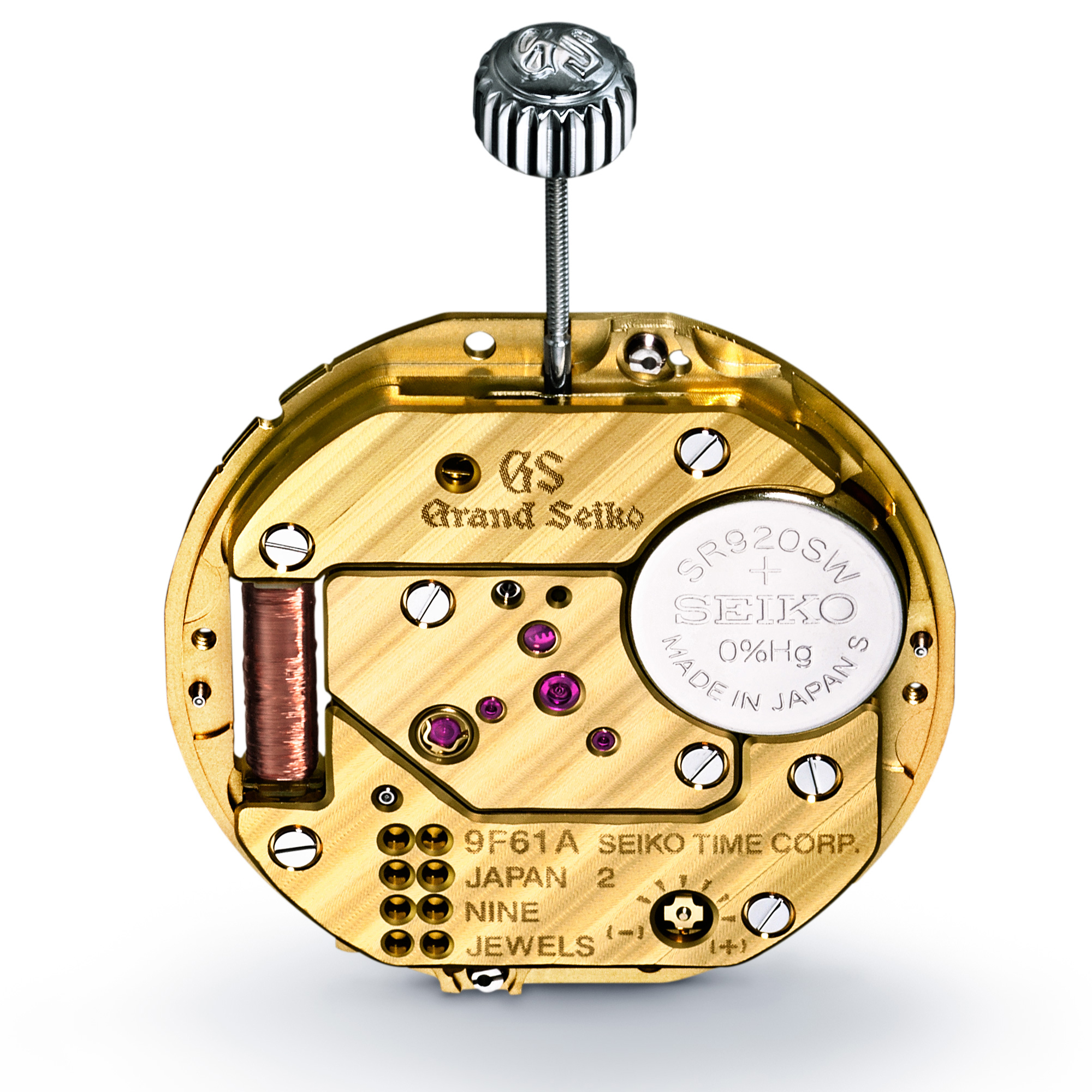 ---
SPECIFICATIONS
Case: Stainless steel
Dimensions: 34mm in diameter x 10.7mm in thickness x 18mm lug width
Movement: 9F91 Quartz
Availability: Available at Grand Seiko Boutiques and select Grand Seiko retailers across Europe in October 2021.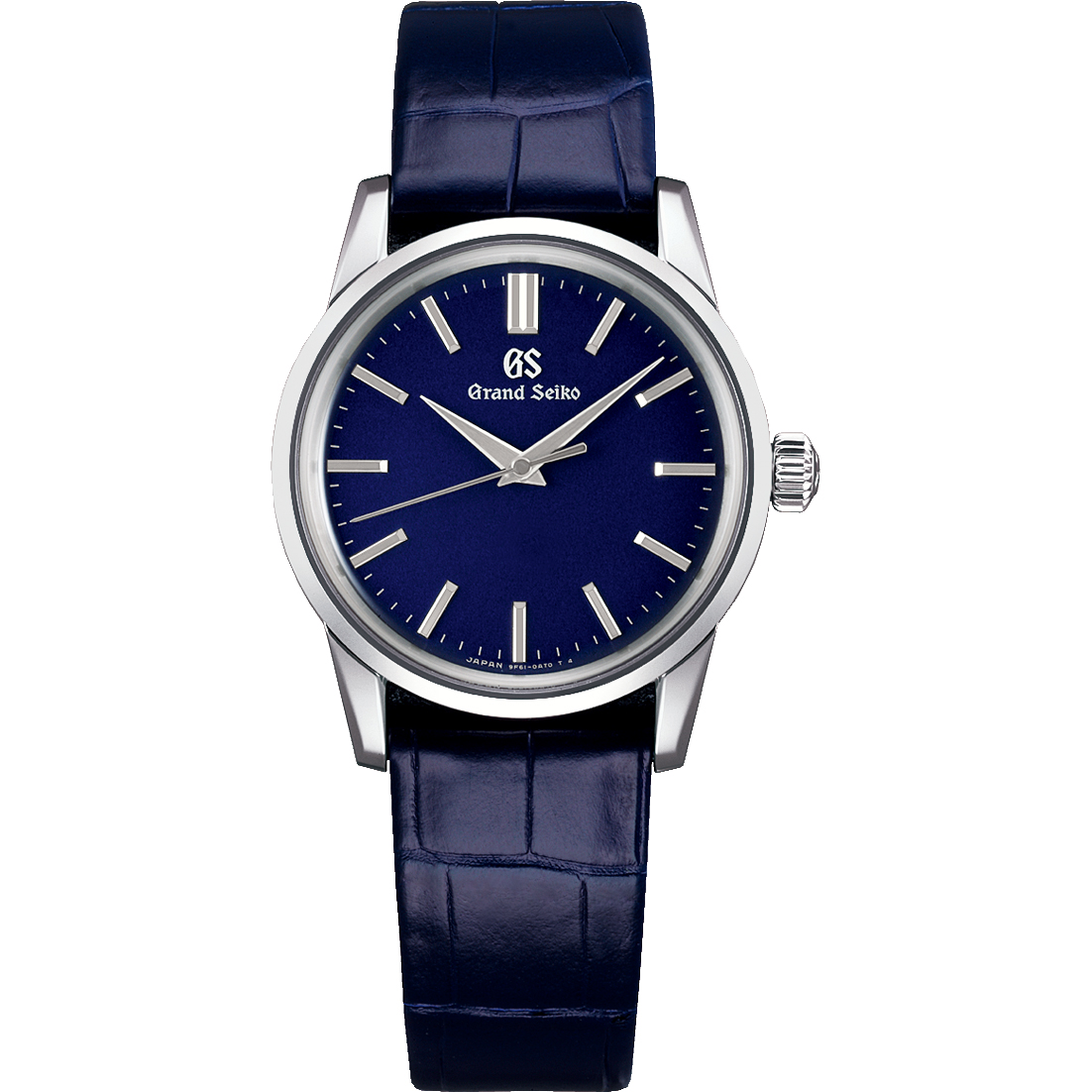 SBGX349
Grand Seiko Quartz 'Gekka' Night Sky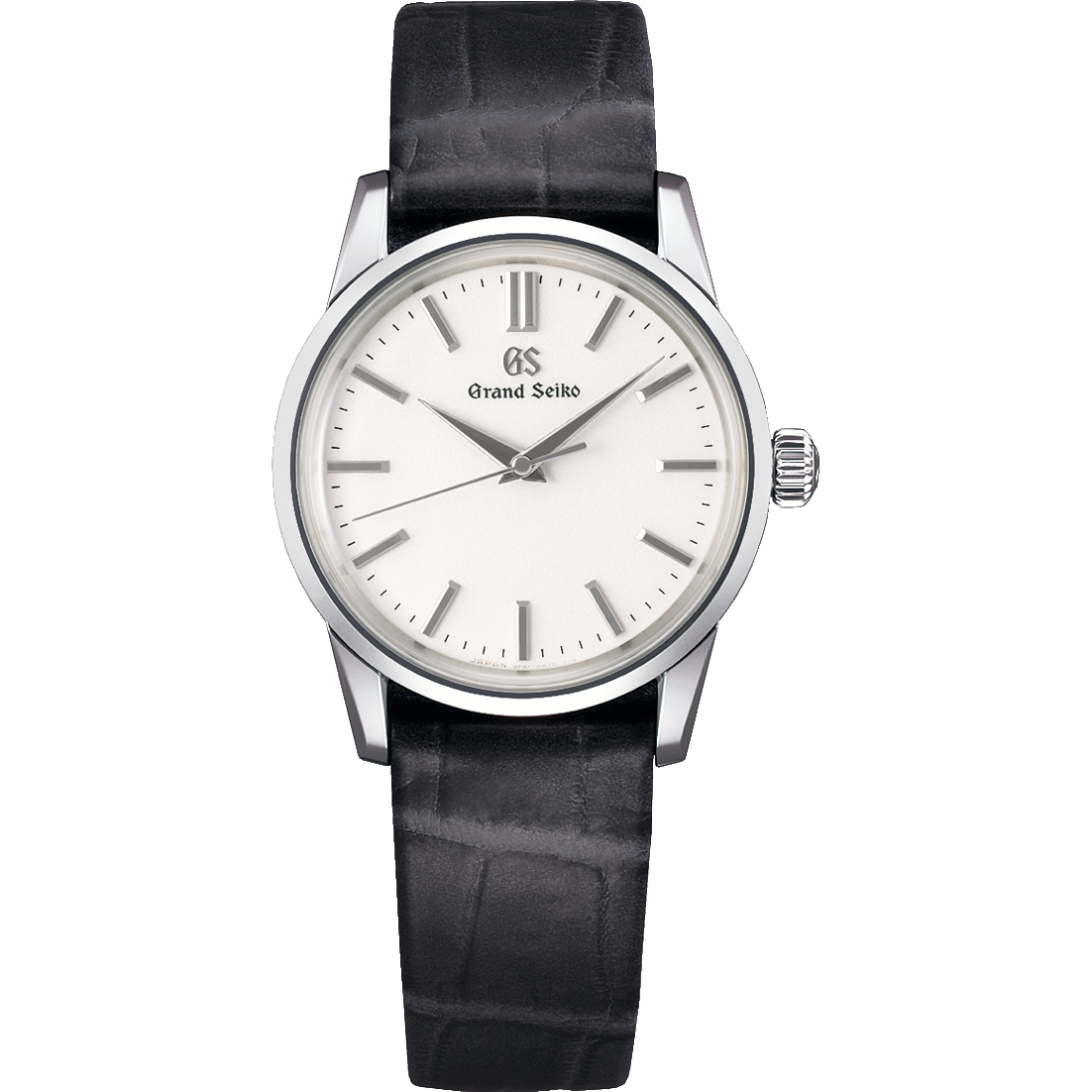 SBGX347
Grand Seiko Quartz 'Gekka' Moonlight